Actor/director Idris Elba is all over the small screen AND the silver screen this Summer.
September will prove to be another successful month as his new movie "No Good Deeds" hit theaters.
Idris is the villain in this thriller,  which is a change for the 41 year old screen stealer.  Usually Elba is the hero to rescue the damsel in distress. This time, he's trying to hurt the damsel.
Check out the synopsis here!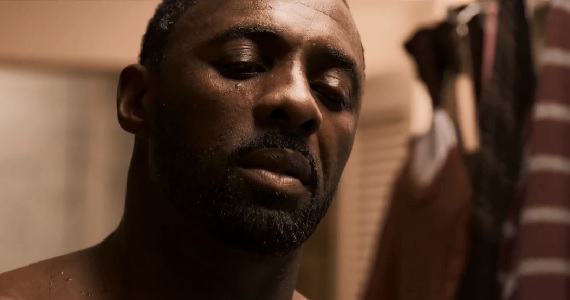 Terri (Taraji P. Henson) is a devoted wife and mother of two, living an ideal suburban life in Atlanta when Colin (Idris Elba), a charming but dangerous escaped convict, shows up at her door claiming car trouble. Terri offers her phone to help him but soon learns that no good deed goes unpunished as she finds herself fighting for survival when he invades her home and terrorizes her family.
WOW! Who's ready to see all of that hotness as a bad guy??
Check out the trailer of this highly anticipated drama.

Wooooahh……this movie looks CRAAAAAZZZAAAAAYYY.
"No Good Deeds" opens in all theaters on Friday, September 12th.
Don't forget to purchase your tickets!