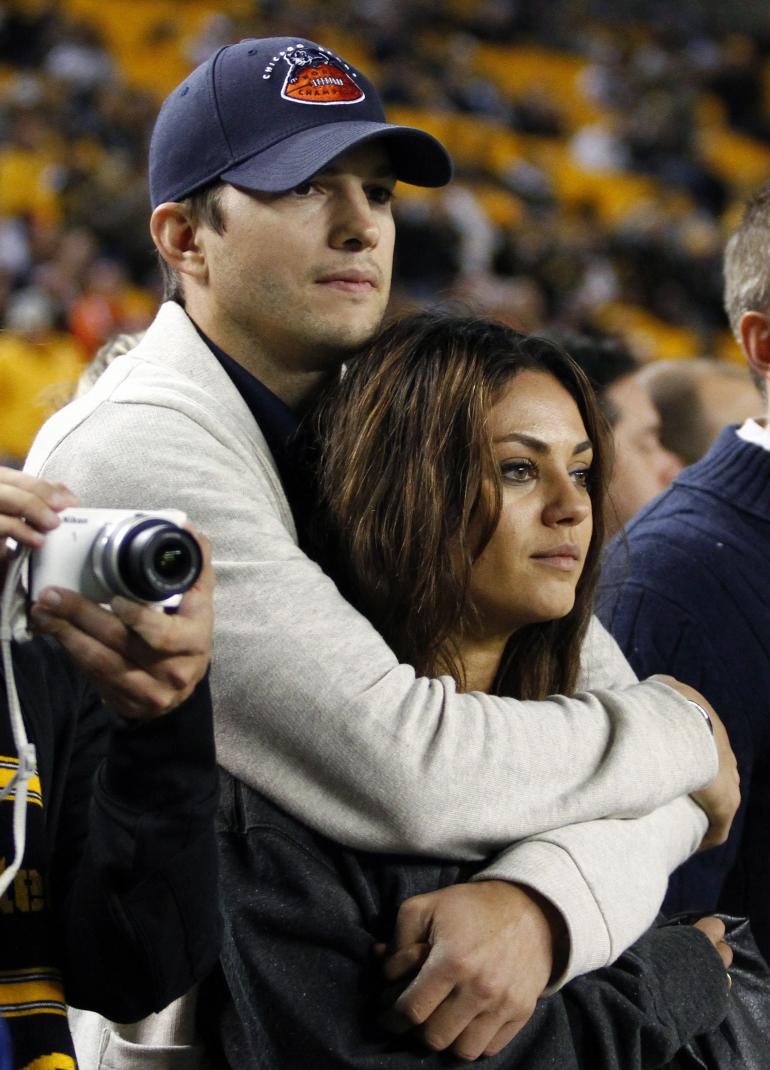 It seems like this chick has been preggers forever! Mila Kunis and beau, Ashton Kutcher, are being called Mommy and Daddy now.
Almost 2 years after filing for divorce from first (more mature) wife Demi Moore, Ashton finally gets his wish of being a first-time father.
Here's the deets via TMZ.