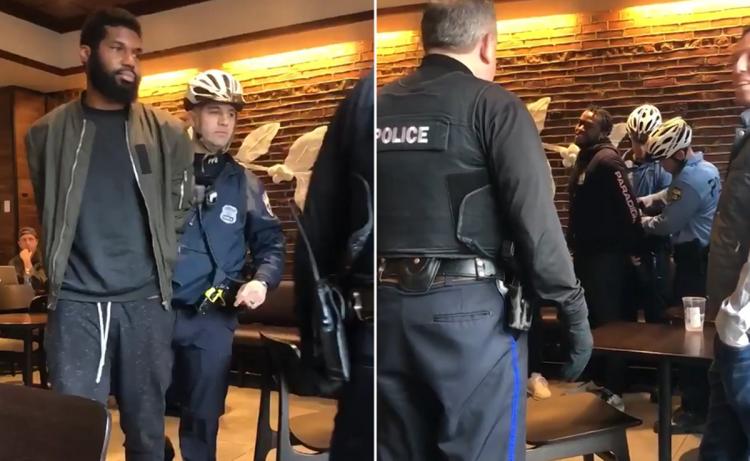 Have y'all heard about Starbucks? Everyone's favorite coffee place is in the hot seat because of an incident that happened today. A Philadelphia store is under fire after some employees called the po po on a couple of brothers because of….well….being black.
How many cops does it take to arrest 2 brothas? Apparently six.
Check out the full deets here.
"Authorities arrested two black men at Starbucks (18th and Spruce Streets) because they would not leave the store at the company's request, Commissioner Ross said.
One of the men asked to use the bathroom but was denied, per the company's policy, because he and his friend were not paying customers, according to Ross. The two men were deemed to be trespassing because they allegedly wouldn't make a purchase and wouldn't leave.
A Starbucks employee called 911 after the men, both realtors who were waiting for a friend to arrive, refused to leave the store, the commissioner said.
Their friend arrived just as the men were being placed in handcuffs. He pleaded with officers for an explanation but was told not to interfere.
"These officers did absolutely nothing wrong," Ross said Saturday. "They did a service that they were called to do. They have a legal obligation to carry out their duties."
Amid a growing public uproar, Ross adamantly defended the officers' actions. They were compelled to execute the request of a private business to have the two men removed, Ross said.
The men were placed under arrest because they refused to leave the store when police asked them to do so, Ross said, including a police supervisor who was called to the scene after the initial dispute.
Ross added that as an African-American he is aware of implicit bias but did not find that to be present in this case.  The Philadelphia Police Department holds routine training to prevent such bias from influencing the decisions of its officers, he said.
"Anything less than that will not be tolerated," Ross said. "We will examine this case further to see if we can do things better in the future."
The commissioner also noted a separate incident at another Center City Starbucks in September 2015. In that case, a uniformed police officer was denied access to the store's bathroom because he was not a paying customer. Starbucks eventually apologized to the police officer.
In Thursday's case, Ross said, the two men were not charged because Starbucks employees later decided they did not want to prosecute.
Starbucks, facing outrage from across the country, issued an apology on Saturday afternoon.
Check out the arrest here.
Can you believe how this whole incident was handled? These young men are professionals (realtors) who were just waiting at Starbucks to meet with another professional. So what is Starbucks saying? This place of business is no longer opened to the public? We have to actually buy something off of the menu in order to stay without worrying about being arrested by the police?
Philadelphia Mayor Jim Kenney also released a statement on Thursday's incident.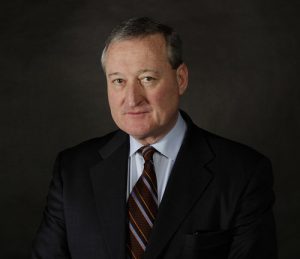 I am heartbroken to see Philadelphia in the headlines for an incident that — at least based on what we know at this point — appears to exemplify what racial discrimination looks like in 2018. For many, Starbucks is not just a place to buy a cup of coffee, but a place to meet up with friends or family members, or to get some work done. Like all retail establishments in our city, Starbucks should be a place where everyone is treated the same, no matter the color of their skin.

Starbucks has issued an apology, but that is not enough. I have asked the Philadelphia Commission on Human Relations to examine the firm's policies and procedures, including the extent of, or need for, implicit bias training for its employees.  We are reaching out to Starbucks to begin a discussion about this.

Commissioner Ross and his team have promised a review of their policies moving forward with regards to response to complaints like this. I believe a thorough review is fully warranted given the unfortunate outcome of this event, particularly at a time when our criminal justice reform efforts are focused on avoiding needless incarcerations.

And here's Starbucks official apology………

Somebody call Magic Johnson please.

And now, you all are officially in the know.