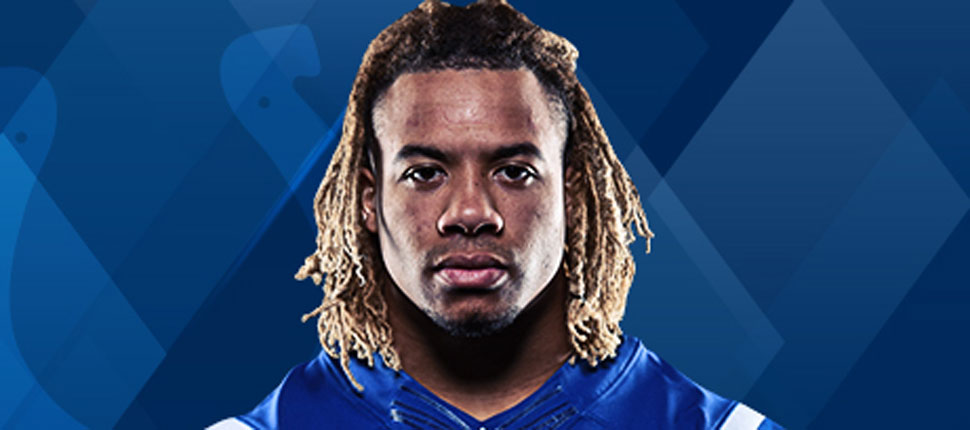 I know you guys have heard of the news about Indianapolis Colts star Edwin Jackson and his Uber driver Jeffrey Monroe being killed by a intoxicated driver who was three times over the legal drinking limit. The story goes like this. Jackson allegedly ordered an Uber early Sunday morning. Apparently Edwin became sick in the car and asked the driver to pull over on the shoulder. As the football player exited the car, Jeffrey quickly followed to check on his customer. While both men were standing closely together, the suspect flew by in his truck and struck both Monroe and Jackson….killing them instantly.
The man who committed this crime tried to run from his vehicle and flee on foot, but he was swiftly apprehended by the authorities. Days later we've learned that Mr. Manuel Orrego-Savala, a 37-year-old Guatemalan, has been arrested for drinking and driving before. He didn't have a legitimate driver's license either. Of course, our President is highly t'eed after hearing about this accident. Trump wants that wall built ASAP.
But before I share with y'all Trump's colorful tweet, let's learn more about the victims of this deadly crash.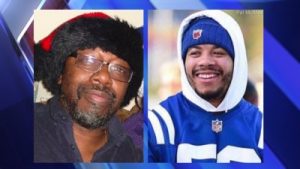 "The driver suspected of hitting and killing NFL linebacker Edwin Jackson and his ride-share driver on Sunday had a prior conviction for driving under the influence and had twice been deported, according to US Immigration and Customs Enforcement.
Orrego-Savala was taken to the Marion County Jail, accused of driving without a license and on suspicion of intoxicated driving.
When Orrego-Savala appeared before the judge he was assisted by an interpreter. He questioned why he was in court, as he claimed he wasn't driving the car in the fatal crash that killed the two men, according to the court clerk. 
He was briefly in court on Tuesday for an "advisement of rights" appearance ahead of his initial hearing, which will be held on Wednesday in Marion County Circuit Court.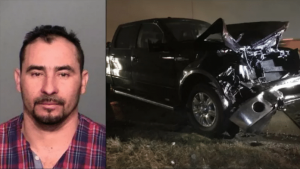 Before the crash on Sunday morning, Monroe had pulled his 2018 Lincoln to the side of Interstate 70 in Indianapolis because Jackson had become ill, according to state police. Monroe was believed to have stepped out of the car to help Jackson, police said.
Both men were standing outside the car when a black Ford F-150 pickup truck drove onto the emergency shoulder and struck them and the back of the car. One of the men was thrown into the center lane. A state trooper spotted the wreckage and as he slowed to stop for the crash, he struck the body in the center lane, officials said.
Both men were pronounced dead at the scene by the Marion County coroner's office.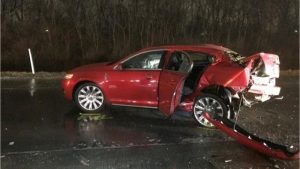 Police said Orrego-Savala was the driver of the F-150. ICE said it has placed an immigration detainer on Orrego-Savala at the Marion County Jail.
A man listed as Alex Cabrera Gonsales — the alias officials say Orrego-Savala used — was arrested in March 2017 in Whitestown, Indiana, after a driving infraction, according to a Whitestown Police report. Whitestown Police confirmed that Cabrera Gonsales and Orrego-Savala are the same person.
After being pulled over for failing to stop at a stop sign, he told police he did not have a driver's license but had a Mexico ID card, according to the police report. Cabrera Gonsales was arrested and accused of operating a vehicle while never receiving a license, and was handcuffed and taken to Boone County Jail for further processing.
Scott Rolston of Whitestown Police said the department generally would not communicate with ICE for a typical traffic stop.
"After an arrest, a suspect would be brought to the Boone County Jail, where they would be fingerprinted, processed, and if ICE were to be engaged it would be at that part of the process," Rolston said.
Cabrera Gonsales pleaded guilty to operating a vehicle while never receiving a license, which is a misdemeanor, according to documents provided by CNN affiliate WISH-TV. He was sentenced to two days in the Boone County Jail and was released after one day served, according to the court documents.
Jackson was from Atlanta but made a home for himself with the Colts. The inside linebacker started eight games in 2016 for the Colts but did not play this past season due to an injury.
"Edwin was loved by all in the Colts organization," the team said. "We admired his outgoing personality, competitive spirit and hardworking mentality. He was well-respected among all with whom he crossed paths, and he will be greatly missed in our locker room and throughout our entire organization.""
President Donald Trump referenced Orrego-Savala's immigration status in a tweet Tuesday morning, saying it was
"disgraceful that a person illegally in our country" killed Jackson. He also called on Democrats to "get tough on the Border, and with illegal immigration, FAST!""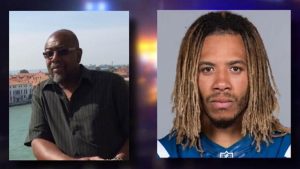 This is such a tragedy! These two men had their entire futures snatched away from them in the blink of an eye. And why? Because a drunk person decided that he was okay to drive? I'm not saying President Trump is right about the border, but I can definitely understand his frustration.
There 's no word on Jackson's and Monroe's homegoing services, but Colts owner Jim Irsay says that he will be covering funeral arrangements for Edwin. It would be nice if he would volunteer to pay for Jeffrey's burial expenses as well. I mean….he did lose his life while helping out one of the Colts.
I wanna send my deepest condolences to the families of the deceased. I'm sure they are going through so much turmoil at this moment. The beautiful memories these men left behind will be cherished by their loved ones forever. Here's one memory about Edwin Jackson that's been circulating the internet. Family and friends say that Jackson was not only a heck of a football player, but he was also an advocate for children in his community. Thankfully he was able to give back because of his successful football career…..a football career that almost didn't happen.
Here's a lil snippet of Edwin (in his own words) talking about how he almost missed the opportunity to be an NFL player, and how he inherited the nickname Pound Cake.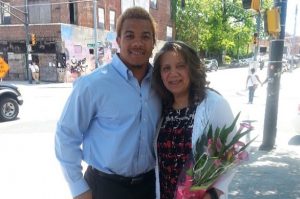 "Not long ago, Jackson was a high school football star and state-championship-finalist wrestler in Atlanta. But that was not deemed worthy of a scholarship offer, leaving Jackson to walk on at Georgia Southern — at the time, still an FCS program. Once there, he succinctly told his coach of his plans.
"I just needed somebody to believe in me," Jackson said. "I told my coach I was going to be the guy. I told him I was going to be a starter and be a captain. I told him all my goals. And I did just that. In my junior year, we went out and beat Florida and, in my senior year, I led the team in tackles."
Which is great and all, except it didn't result in him being drafted. Nor did Jackson help himself with a mini pre-draft fiasco that involved missing a flight to Phoenix for a visit with the Arizona Cardinals. Before Jackson left on his rescheduled flight, his mother suggested he take along a few of her famous pound cakes to give to the coaching staff. It was an olive branch of sorts for rearranging their schedules to accommodate him."
"I get there and we sit down and they were really mad at me," Jackson said. "They don't know who I am. That was my first impression. So, I reach in my bag and pull out the cakes. It's like the (aroma) went right into their noses. I said, 'These are homemade, South Georgia pound cakes.' And I gave one each to the whole defensive staff. They loved them."
Jackson ended up signing with the Cardinals as an undrafted free agent, and immediately learned his reputation had preceded him.
"I got out to practice, and everybody's calling me 'Pound Cake,' " he said.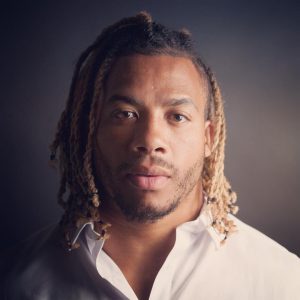 This was such a cute story, and its just a testament of this young man's drive and tenacity. He made the best of his short 26 years on God's green Earth, and now he's receiving his crown of glory. Here's an Instagram post of Edwin doing what he loved most….spreading love and light to all who need it.
Rest in peace Edwin and Jeffrey.