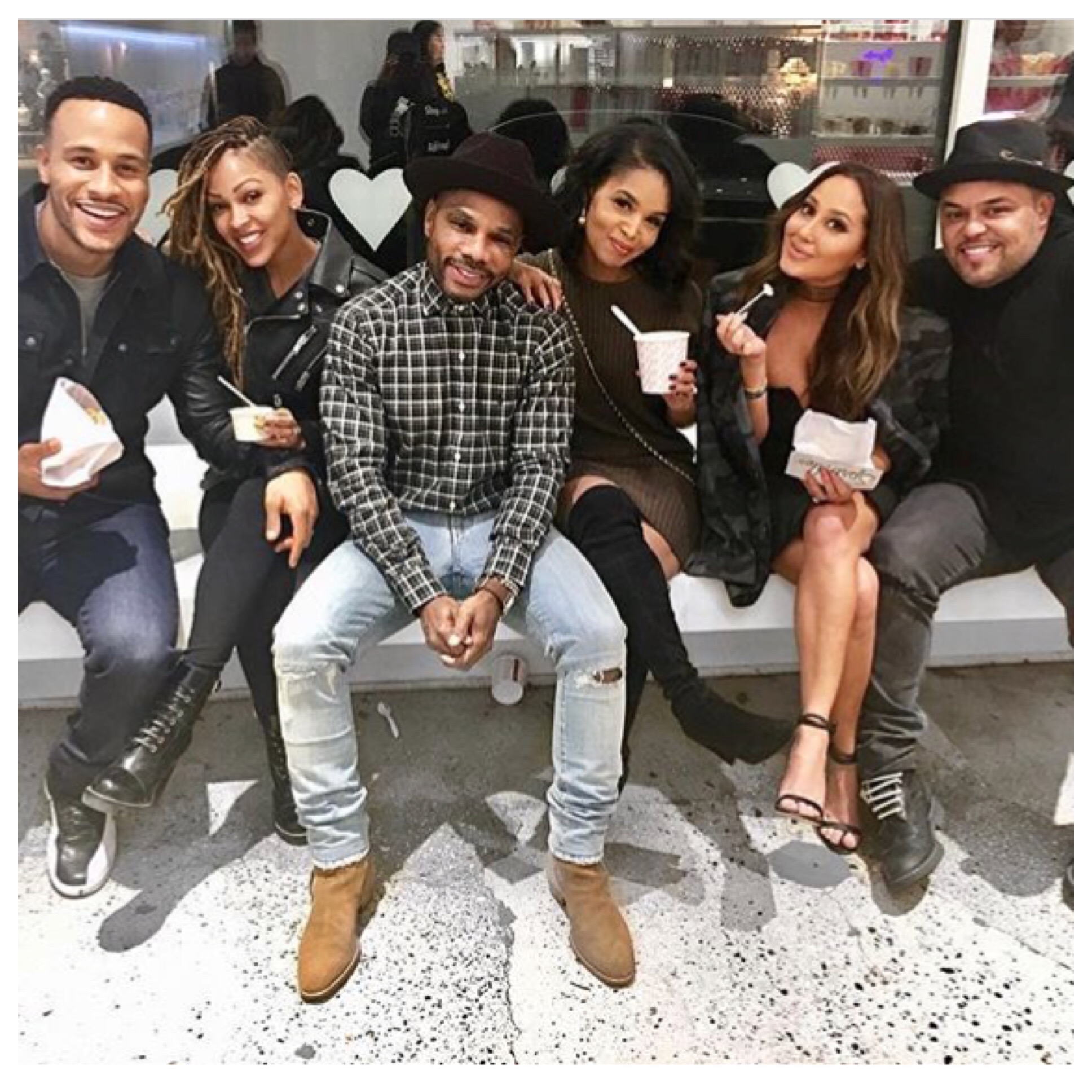 We are hoping that you all are having the most romantic Valentine's Day that you have ever experienced. If not, then you might as well live vicariously through these lovelies we have posted on here. These are a few of our favorite celebrity couples who took the time today to share some Valentine's Day greetings with us.
domerella When you have your own personal superhero with you 24/7/365 you're loved and protected all the time. #happyvalentinesday @dhaddy
realtamiaworld Happy Valentine's Day!❤️❤️❤️❤️❤️❤️❤️❤️❤️❤️❤️❤️❤️❤️❤️❤️❤️❤️❤️❤️
monicabrown My Forever Valentine ❤️❣️❤️
lala HAPPY VALENTINES DAY from us to YOU❤sending lots of love and kisses💋 to whoever needs it today😘remember LOVE YOURSELF FIRST❤❤😘🙏🏽
therealfaithevans 

BIG & FAYE 💝 Happy Valentines Day!
karenclarksheard Thank you honey for making me the Happiest woman ever! Your Provision is second to none, your support has made me the woman I didn't Believe I could be today. Your enhancement to my life has made life worth living wow! I can keep going😄but I'll stop here and say thank God for the incredible Boaz he gave to me The @bishopdrewsheard
amazing spa day! ❤❤❤
teyanataylor That look you give ur husband when u know u gone f**k his whole soul outta him when y'all get home 😍😍 Happy Valentine's Day my love ❤️ #HeCallsMeTheSoulSnatcher
pastorjnelson My #wce Happy Valentine's Day. I love her to life!
tameramowrytwo Happy Valentines from the Housley's 💕
revwon I work tirelessly so she's happy and secure. And security doesn't mean luxury and things only .. my intention is also to give her my attention.. my respect. My love .. ❤️
timbowmanjr HAPPY VALENTINES DAY BREEZY!!! You make the kid wanna dance girl!! 😘😍@brefree#MeetTheBowmans
kirkfranklin HAPPY BALEMTIMEZ❤️❤️❤️❤️❤️❤️❤️❤️❤️
(Eddie from If Loving You Is Wrong)
Happy Valentine's Day @alexandriaxox ❤❤❤ You're my everything ….
shaniceonline Happy Valentine's Day to this tall piece of Chocolate @flexaforeal ❤😂
deborahjoywinans Happy Valentines Day my Love💗💗💗It is an honor to be your wife…let's keep it rockin😘😘
(War from The Haves And The Have Nots)
My Queen. My partna in crime. My love. Happy Valentine's Day!! #blacklove #weallwegot
kandi Happy Valentine's Day to my love @todd167!!!!! You make my heart smile! 😘😍😘😍
syleenajohnson Happy V day from us to you❤️
kevinhart4realHappy Valentines Day to my beautiful ass wife AKA My "RIB" ….Love the shit out of you girl!!! #Harts
kellyrowland❤️❤️HAPPY VALENTINES DAY❤️❤️
To my favorite guy who gave up HIS dislike for V-day to shower me with love, flowers, and such! I LOVE YOU BABE! This smile on my face belongs to you! XO
teddyandtina Happy Valentines Day to our babies, our true loves😘😘😘
diddy HAPPY VALENTINES DAY!!!! My NIGGA!!! Love you
So! Did y'all see your favorite couple?
HAPPY VALENTINE'S DAY you guys!!!