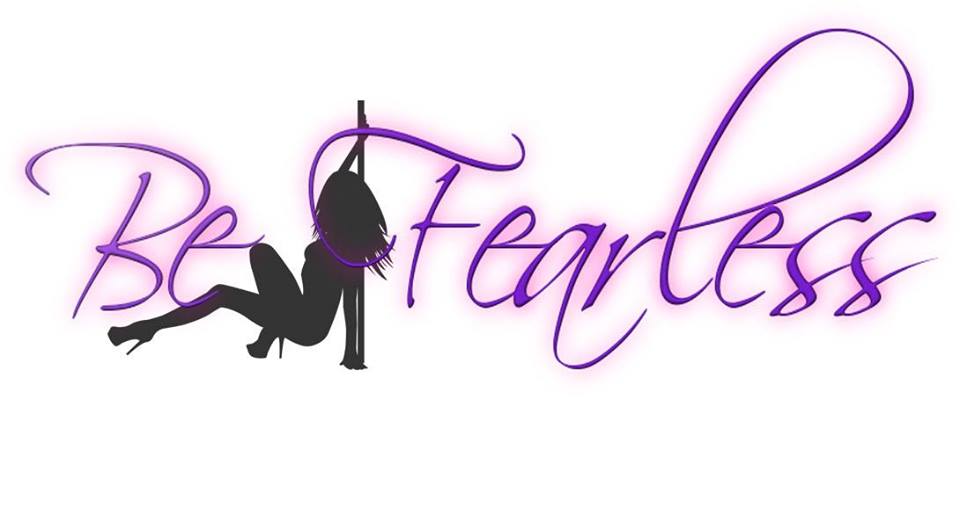 Have you all ever heard of the Brick Village in Goldsboro? Yea, I hadn't either. Well, this shopping center located on Patetown Road is filled with hidden treasures. It's the home of businesses such as Panache Hair and Body Loft, Mimmo's Pizza and Pasta, and Be Fearless Pole Fitness Studio. Yes, I said it correctly. There is a pole fitness studio in Goldsboro!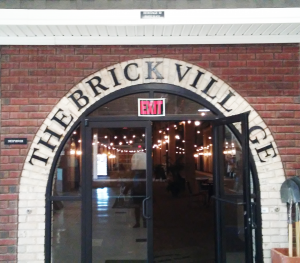 A unique pole-fitness studio has opened its doors for women ages 18 and up to exert core-strengthening exercise through pole fitness in a boutique-style atmosphere.
According to Be Fearless Press Release, A typical class lasts about an hour. Participants start out with warm-up exercise stimulatory to yoga and Pilates, followed by about 15 minutes of cardio, then 40 minutes of instruction on core-strengthening moves on the fitness pole or a routine accommodating to each skill level. There is a 5-minute cool-down that incorporates meditation and positive affirmations after the workout to relax the body and ease the pain the initial days of pole-fitness.
I had the pleasure of visiting this establishment. As soon as I walked in, I felt welcomed and relaxed with lighted candles and soft music filling the room. I was extremely delighted to meet and interview the instructor and owner, Ronique Swinson.
Interview with Ronique Swinson:
What made you decide to open a pole fitness studio in Goldsboro?
At first I never took it as a business idea, but I am the only one in Goldsboro.  People are very curious about pole dancing, I hear them all the time saying, "I want to do something like that but I have to go to Raleigh." Also, the prices are sometimes unreasonable and I can understand that because people don't have that much time and money set aside to use in an athletic or personal way. So I thought, why not just bring something here to my hometown, where I'm comfortable because people are always asking for lessons and they aren't coming to my house (laughter).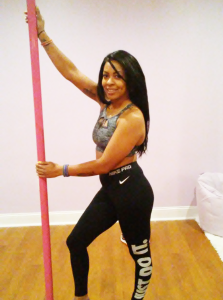 What are your thoughts about pole dancing being associated in our culture with 'stripping' and erotic dancing?
Separating the two has been the most challenging thing for instructors to prove in our industry. I teach pole fitness and allow people to express themselves through dance. We keep it classy. No one clothes are coming off.
What kind of packages do you have? Are you available for Girls' Night Out or Bachelorette parties?
Packages are available; however, I do rent out space for parties and special gatherings at an hourly rate, and not just for women but men as well. Participants are allowed to bring their own music and food. Other than space rental, my studio hours are from 11:30 am-7:30 pm. Anyone can come in during business hours to use the space to practice or just be free to express themselves.
How soon can your dancing students expect to see weight loss results or be physically in shape?
Students will feel the results after the first class. Pole dancing takes strength and a lot of muscles. It takes much practice. I am at the point where my mind tells my body what to do, and that's what students will eventually be able to do with practice.
What do you want your students to take away from the class?
I want my students to know that they can be free and fearless here. Pole dancing is a way for people to express themselves and build their confidence while being sexy.
Where do you see your business, Be Fearless Dance studio in 5-10 years?
I would definitely like to see Be Fearless Studio expand. I would like to have a larger studio to accommodate more props for my students. I also want more locations in Goldsboro and in other cities.
Are there any special events coming up that we should know about?
Yes! I am planning a gathering for men and women here at the studio in May. Be on the lookout for that announcement soon.
Be Fearless studio would be a perfect place for some to unwind, exercise, and bring out their sexy side in a comfortable environment.
Swinson says, " I want women to have privacy and a non-judgment zone as they develop strength in pole-fitness. Pole fitness does not endorse stripping, it is a fitness art form, I want to empower women to throw their pumps in their gym bags and add a bit of excitement to their workouts."
Be Fearless Studio is located at 501 Patetown Road, Suite 10, in the Brick Village in Goldsboro, NC. To get package details or book the facility, contact Ronique Swinson at 919.288.4987. You can also follow Be Fearless Studio on Facebook and Instagram. In the meantime, watch this video of Swinson as she demonstrates a few moves her students can learn at Be Fearless Pole Fitness Studio.