Aint he cute?? This lil cutie is named Winston and  is blessed with a FINE Dad who's perfect genes trickled down to him.
Papa is one of the sexiest men alive, and is a beast in acting. Lil Winston's mother isn't famous like her baby daddy, but she's still lucky to have this sexual chocolate on her arm.
Have y'all figured out who this piece of preciousness belong to?
Scroll down for the answer!
Winston is the 6 month old baby boy of make up artist Naiyana Garth and her famously luscious beau, Idris Elba.
Garth and Elba like to keep their private lives between  themselves. But every now and then, they will post an insanely adorable pic like this one…courtesy of Idris Elba's Instagram.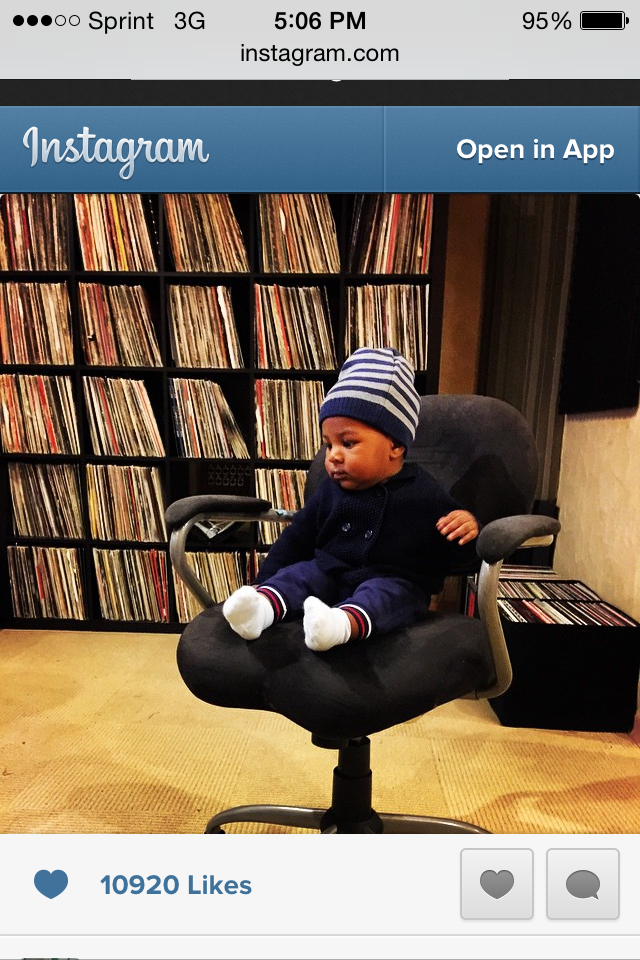 There's no word from Idris about a pending wedding to his baby mama. If he decides to jump the broom with his beloved, this will be the third time for the British actor.
So….who do y'all think lil Winston favors more? #MommyorDaddy???