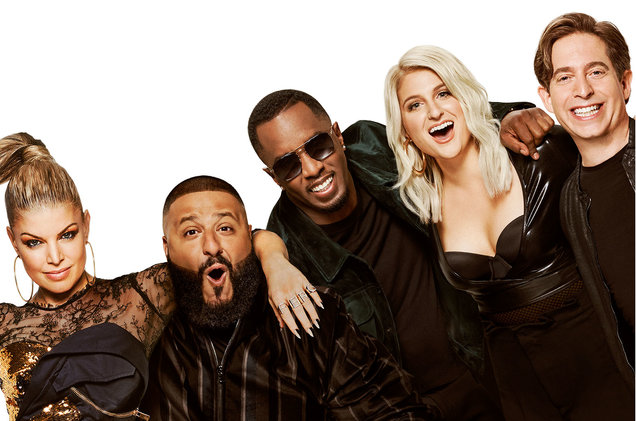 The Four singing/rapping competition show aired for the first on Thursday January 4th. And it has proven to be the most exciting reality show we've seen in a while. Although the singers and rappers are giving us all a bunch of jaw-dropping moments, the real tea is happening right at the judges' table.
One of the judges is in a whole heap of trouble today because two women from his past have come forward accusing him (or her) of sexual harassment. Any clues on who it may be? Scroll down and you'll find your answer.
"The Four: Battle for Stardom is down to just three.
Charlie Walk — the music producer and president of Republic Records Group who judged the Fox singing competition alongside Sean "Diddy' Combs, DJ Khaled and Meghan Trainor — will no longer appear on the show after sexual harassment allegations, which he denies, were made against him.
"Out of respect for the contestants, my fellow judges and everyone involved with the show, I have made the decision not to attend the finale of The Four," Walk said in a statement provided through his attorney, Patricia Glaser to PEOPLE. "I do not want my presence to be a distraction."
"Needless to say this is very upsetting," he continued. "Although I continue to support the 'Me Too' movement, there has been an extreme rush to judgment against me in this particular case which is unfair and inconsistent with anything that even actually happened. I welcome any investigation so that in short order these unfounded and hurtful accusations can be put to rest."
Walk will be in Thursday's episode, which was pretaped, but won't appear on the show's season finale, airing Feb. 8.
Earlier this week, allegations of sexual harassment were made against Walk were made by his former employee Tristan Coopersmith — the Life Lab founder saying in open letter posted to her company's website that Walk allegedly inappropriately touched her, made "lewd comments" about her body, and shared with her his sexual fantasies. She also claimed he once pushed her onto his bed in his bedroom at his home when he was intoxicated.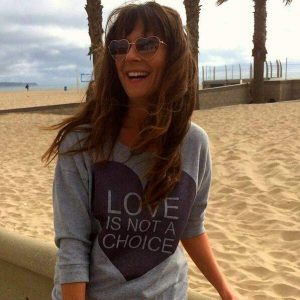 In a statement to ET, Walk denied the allegations and said that there had never been a single HR claim against him during his career."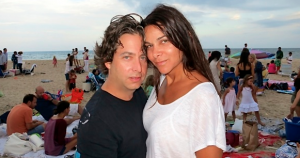 Alright. How many of yall thought it was Diddy?
Anyway, there is another bit of info that has come out this morning. There is a second woman to come forward accusing Charlie of being inappropriate with her as well. The woman's identity hasn't been revealed to the public yet.
This can't be easy for Charlie's wife Lauran either. The two have been married for a number of years and appear to be happy and in love. But we all know that perception can be deceiving.
Now! It's important to point out that Mr. Walk is innocent until proven guilty, but everyone knows that it is the total opposite when it comes to Tinseltown.
What do you guys think? Will Charlie Walk be exonerated from these charges? And if he's cleared, do you think he will return to the Four?