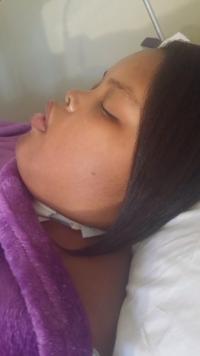 Comatose patient Jahi McMath, the 13-year-old Oakland teen who's been unresponsive since a tonsillectomy, has improved according to her parents.
McMath's Mom is petitioning the courts to declare her child alive because she's showing obvious signs of life and is responding to her voice.
Two videos were made by Jahi's Mom and were shown on TV screens at Dolan's (the family's attorney) Market Street office.
Mercury News was there to talk to the McMath's.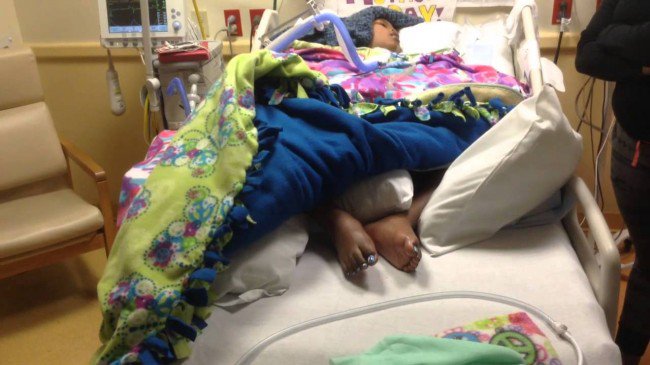 Mercury News
:
In the first video Dolan showed Thursday, Jahi, who has been on various machines giving her nutrients and oxygen since December, is shown on a hospital bed with signs posted one wall. Her toenails are painted. Except for her head and feet, she is covered in blankets. Her mother, Nailah Winkfield, is at her side and asks Jahi to move her foot.
"Kick your foot Jahi," Winkfield said. "Move your foot. Come on, Jahi, we are watching. I see you wiggling your toes. Come on, Jahi you can do it. Try your hardest. I see you move your toes."
About 40 seconds later, her right foot twists upward.
"Very good Jahi. I'm proud of you," her mother can be heard saying.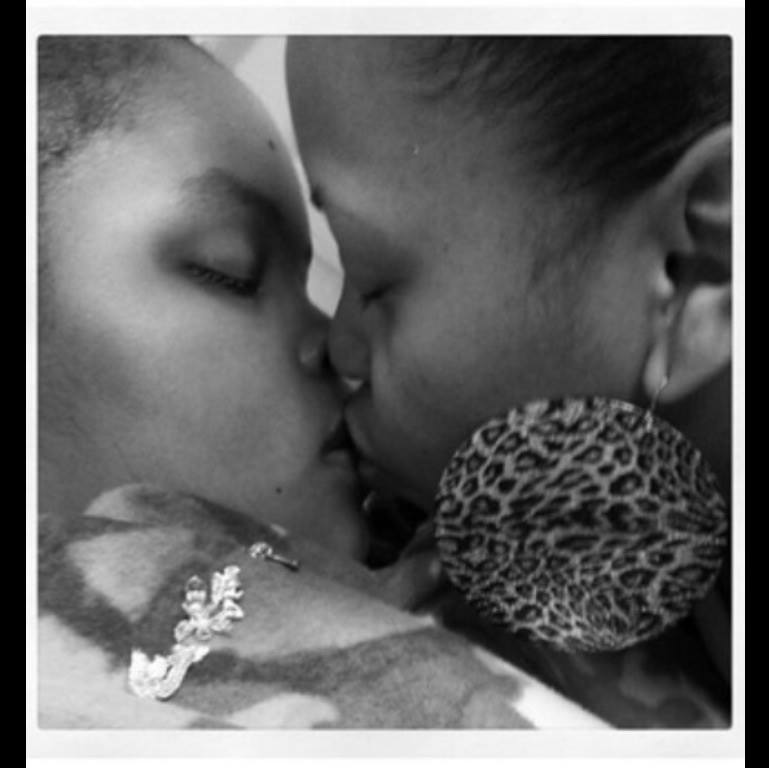 In a second video, Jahi's hand moves four seconds after her mother asks her to move it and then it moves for a second time after Winkfield asks her to move it harder. Then the camera zooms out to show Winkfield standing by Jahi, whose eyes are closed. The video is about 40 seconds long.
Medical experts have said it's possible for brain dead patients to sporadically move limbs, but Dolan said that is not the case with Jahi, who he said is moving specific body parts after being commanded to do so. She also moves when listening to her favorite artist Chris Brown or when she is too cold inside her room, he said.
"That's Jahi moving her own foot. It's not a spastic activity," Dolan said.
"It shows she can rapidly respond to a command … it's not a fluke," said Phillip DeFina, the chairman of the International Brain Research Foundation.
"Medical experts, including world-class experts on brain death … will testify she is not brain-dead. There is visual and EEG evidence of brain activity that will be shared at a planned press conference soon.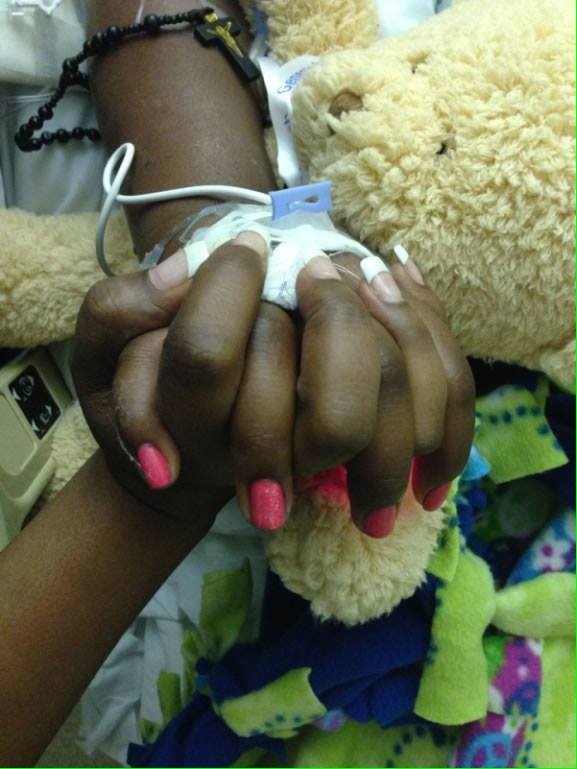 Watch one of the videos here first!

Miracles happen everyday! All we need is faith….the size of a mustard seed. And it seems like Jahi's Mom has that and more. She's not giving up on her baby, and neither should we.
Blessings to the entire McMath family, and wake up soon pretty girl.