Looks like Anita Baker's caught up in the rapture for REAL!
According to TMZ, the 56 year old Grammy award-winning singer is in some hot water with the city of Detroit Police Dept. Baker was supposed to have shown up in court on Wednesday March 19th to dispute a case against she has pending against her.
The songstress has not paid the balance of a 2009 bill from from work she received from a contracting company. They say they have waited long enough and would LOVE to receive their payment in full.


Scroll down for more deets on this hairy business transaction.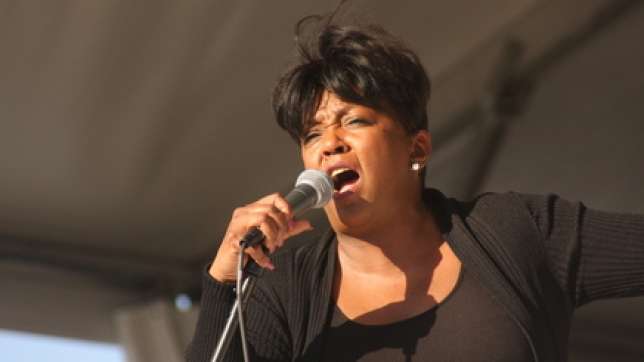 Ray A. Smith Painting and Decorating INC. is the plaintiff in this case against defendant Baker. According to the company, the "Same Ole Love" singer paid them $60,000 up front, but stiffed them for over $15,000 after they delivered services such as carpentry, plastering, and painting in her Grosse Pointe mansion.The attorney for Ray A. Smith Painting And Decorating released this short and sweet statement saying "I just want to collect the money for my client."
Of course, our lil songstress has another version of this story. Anita says that Ray Smith Painting's crew did not finish the job. And the work that the guys accomplish was absolutely terrible. The 4'11 " powerhouse claims she finished the job on the house all by herself and denies receiving a court notice.
Baker shares these thoughts with TMZ.
 "I've never been in trouble with the law.  I'm terrified." and feels "There's no justice in the justice system."
Hopefully the two parties will come to a resolution soon. But Anita girl, you're really gonna need to show up for court. We'll keep you guys in the know as developments evolve.