This story is such an awesome story and it proves what the power of the Lord can do. This handsome little boy in this photo experienced three of the most terrifying hours of his life recently.
Ten year-old Willie Myrick was the victim of a kidnapping on March 31st in Atlanta near East Point. A young black man lured the boy into his car with money. There was no way out for the little church-going praise worshiper….or so it seemed.
Check out the news footage of this remarkable and heart-warming tale of a strong finish and strong faith.
Don't you wanna just cut a step after hearing this story? Gospel music can save your soul AND save your life at the same time.
Can 
you imagine lil Willie singing at the top of his voice and the kidnapper telling him to "shut up!"??
Its funny to think about now that its over, but the hours that this child had to endure must have been terrifying.
Now the community have had many cases like this one, but most of them end tragically. Thank GOD this was not the case for Mr. Myrick.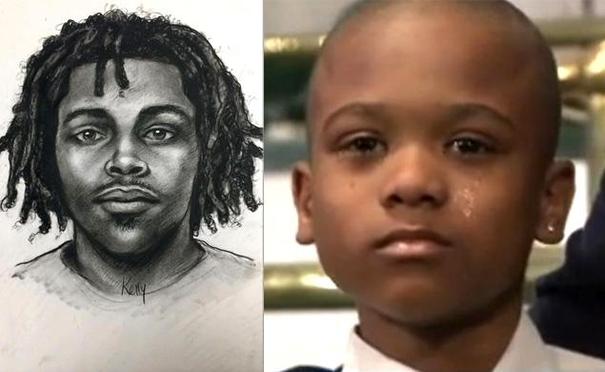 Now the kidnapper is still on the loose. Until this creep is caught, all children are in danger. A $10,000 reward is being offered for any information leading to the arrest of this dude in the picture. Willie described him as being a man in his mid-to-late 20's with dreadlocks. He describes the car as a gray four-door Honda Civic with no interior carpeting and a metal floor.
Contact Crime Stoppers at 404-577-TIPS if you have any information.