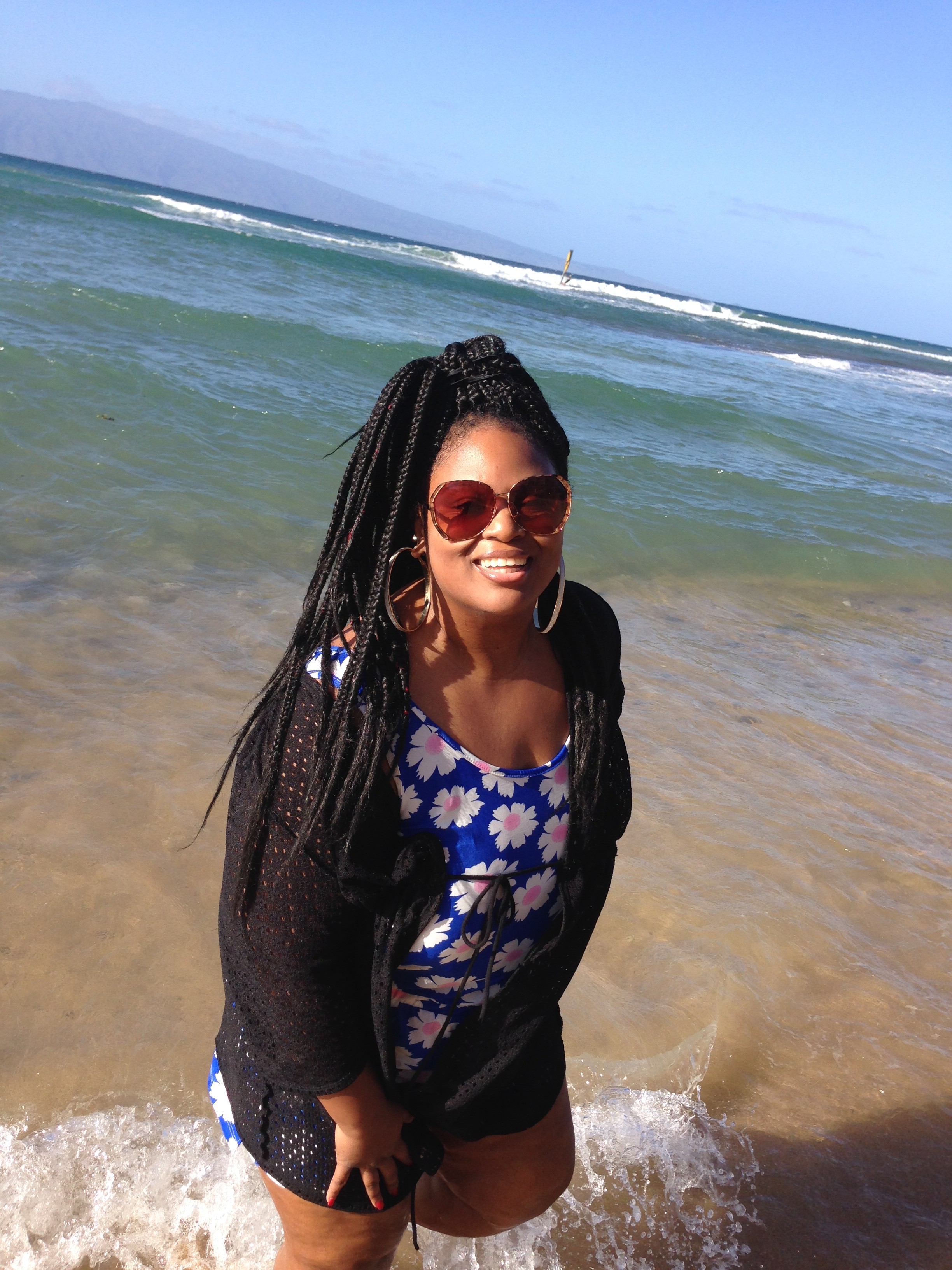 I contemplated about whether I should air my business out for the whole world to see.
This is a simple blog, but it's jam-packed with juicy tid bits and questions I just do not understand about relationships.
Buckle your seat belts. Because I'm about to take you on an emotional love roller coaster.
My life has always been incredible, except for the love life department. There's been a marriage that ended in divorce (due to infidelity on his part), then there was a self-absorbed dude I dated for about a year, and let's not forget the verbally abusive nut who I dated for a few years. And then before I knew it……..THERE HE WAS. My Prince Charming came to me in the form of online dating and swept me off my feet. In 2007, my love life was one of an amazing fairytale. 
There were late night talks, love texts, gifts through the mail, trips all around the world, big family gatherings, weddings, cruises, plans of a wedding, and a beautiful life together…forever. After all, I was the love of his life…or so I thought. 
There were a few traumatic episodes that we comforted each other through. A major medical diagnosis, family members' funerals, and the strain of a long distanced relationship. But I knew that things would be ok, because I knew for a FACT that my man was in love with me and was faithful to me, well…..so I thought. 
After 7 years of my prince living in New York and me living in North Carolina, I started questioning the absence of an engagement ring on my finger. But we were having so much fun together, that I was just happy and content being his girl….so I thought. 
A major blow hit my family in November of 2012 when my father passed away. Man! My boyfriend was the BEST, and was just as supportive as ever. And we still discussed future plans about meeting half way in Maryland and living the rest of our lives together in the DMV area. But after 5 years together, I was becoming a wee bit doubtful. But I figured he still loved me and we had plenty of time for that….so I thought. 
In the beginning of 2014, ANOTHER tragedy hit my family. A really close family member of mine was diagnosed with a horrible rare form of cancer. This caused me to really take inventory of my decisions and think about what I should do to get my life on track. In other words, I wanted to get right with God! 
So in February 2014, I shared with my boyfriend that I was wearing a purity bracelet and would NOT be involving myself with premarital sex anymore. I was baffled afterwards, because he was actually insulted. He figured that this is a decision that should have been made by me AND him. I went on to say that this is my body, and when I stand in judgement, he's not gonna be standing next to me. 
He was still a lil salty toward me, and he constantly asked me to change my mind. My boyfriend wanted to go on with plans to live together, and continue our physical relationship. He even talked about us having a baby. And just as hard as he begged, the harder I put my foot down. I just wasn't gonna be with him in that intimate way without nuptials. 
So! In March of 2014, things were still good between us. As a matter of fact, he flew me out to New York and lavished me with all the attention he could muster for a magical week. Of course I was weak, and satan won a battle or 2 while I was there. However, I was devoted to my new promise to God and I did not wanna do the "sex before marriage" thing again. The last day of my trip, there were talks about our wedding and we even talked about going to get my finger sized. Hot Dog! That  proposal was getting closer and closer…..so I thought. 
Anyway before I knew it, I was back in NC basking in the love of my wonderful boyfriend. The texts and calls started again about WHY we couldn't make love before marriage? And that this will change the relationship because intimacy is a big part of us. Funny. We always said that our union was so much more than sex….so I thought. 
These convos lasted up until around May, which is my birthday month. My close family member was pretty much transitioning into Heaven by then. I was crucially evaluating everything and everyone in my life. My sick cousin lived her life to the absolute fullest, and she wouldn't have accepted anything less. She wouldn't want me to either! This girl loved me to the moon and back. 
So the day before my 40th birthday, my prince and I talked. He shared a few bomb shells with me. One was that he had been trying and trying to gain the nerve to pop the question to me for the past 2 years.  TWO YEARS Y'ALL! But, he never could do it. Of course, this was enough for me to stop beating this dead horse into the afterlife. If he didn't feel comfortable enough to propose after 7 years, then I didn't feel comfortable enough to keep seeing him. After hearing him openly cry on the phone for a few minutes, he finally agreed. We ended our long-time/long-distance relationship just like that. 
The next day, which was my birthday, we discussed our situation a lil bit more. Being the crazy in love girlfriend that I was, I renegotiated and tried to compromise. I didn't wanna lose my boo! However, I think at this point he was done with me. It was almost like he was angry at me and he started saying a lot of "I don't knows" about our future. I didn't bother him anymore after this day. 
Around June or some time, I was surfing on our Y'all Know What?!'s Google account. My ex boyfriend was apart of one of our circles, so we would see every picture that he "liked." In one of those pics were he and another girl looking really cozy. Oh yea, this dude works fast. 
We emailed each other and talked about the new lady in his life. I asked him, "how could you be with someone so quickly?" Judging from those photos, they were definitely "familiar" with each other. My ex boyfriend was t'd off that I even implied that he was seeing this girl at the same time he was seeing me. But how am I suppose to know for sure??? I'm in North Carolina and he's in New York, remember? I was monogamous and so was he…so I thought. 
The photos of the happy couple kept appearing on our page, but I didn't drop him from our circle until the day after Christmas. You see, this is when I learned that after 7 years of sharing my life with this dude and after 7 months of our relationship coming to an end, he went on to MARRY his new girlfriend…..on Christmas Eve of THIS YEAR. This hurt me to my CORE y'all. But I didn't tarry too long about the situation, because I didn't want to give him the satisfaction. But I just felt like I couldn't let this slide. I had to do something to make ME feel better. Fortunately, writing does the trick:) However this blog isn't about bashing an ex (well it kinda is), but it's about having a better understanding about the male/female relationship. 
Tell me you guys, because maybe I have it all wrong. Was I naive to believe that my ex would ask me to be his wife after 7 years together? And am I wrong for being so hurt and angry that my ex boyfriend marries another girl after dating her for "supposedly" only 7 months?? 
You know, I can recall what one of my older male father-figures said to me after I had told him about my break up with my ex boyfriend. He said, "Good! I was wondering how long you were gonna keep seeing him. He's in New York and you down here. That ain't no relationship. I know your Daddy won't studding that either." 
All of this may be true, but I can't help to wonder if it was the distance in miles or the distance in our beliefs that caused our relationship to crash and burn. Or maybe it was simply another woman who he just couldn't say no to. After all, he couldn't wait to say "I do" to her. 
On the positive side: I'm hot, I'm beautiful, I'm healthy, I have the best family ever, the best guardian angels watching over me, the best church family, the best life, and the most successful future. The world is literally at my feet. I mean, I just got back from Maui for God's sake. 
I wish I could say that I was totally over this entire fiasco, but I would be lying. When I love, I love HARD. And this is one emotion that I will NOT be giving up on. I wouldn't be me if I did. But this blog helped me a great deal with my feelings, and hopefully it was entertaining to y'all. 
I would love some feedback from my Knowsies. Sound off about my train wreck of a long distance relationship. Do they ever work? Was  the distance even the problem?? Thanks for listening.