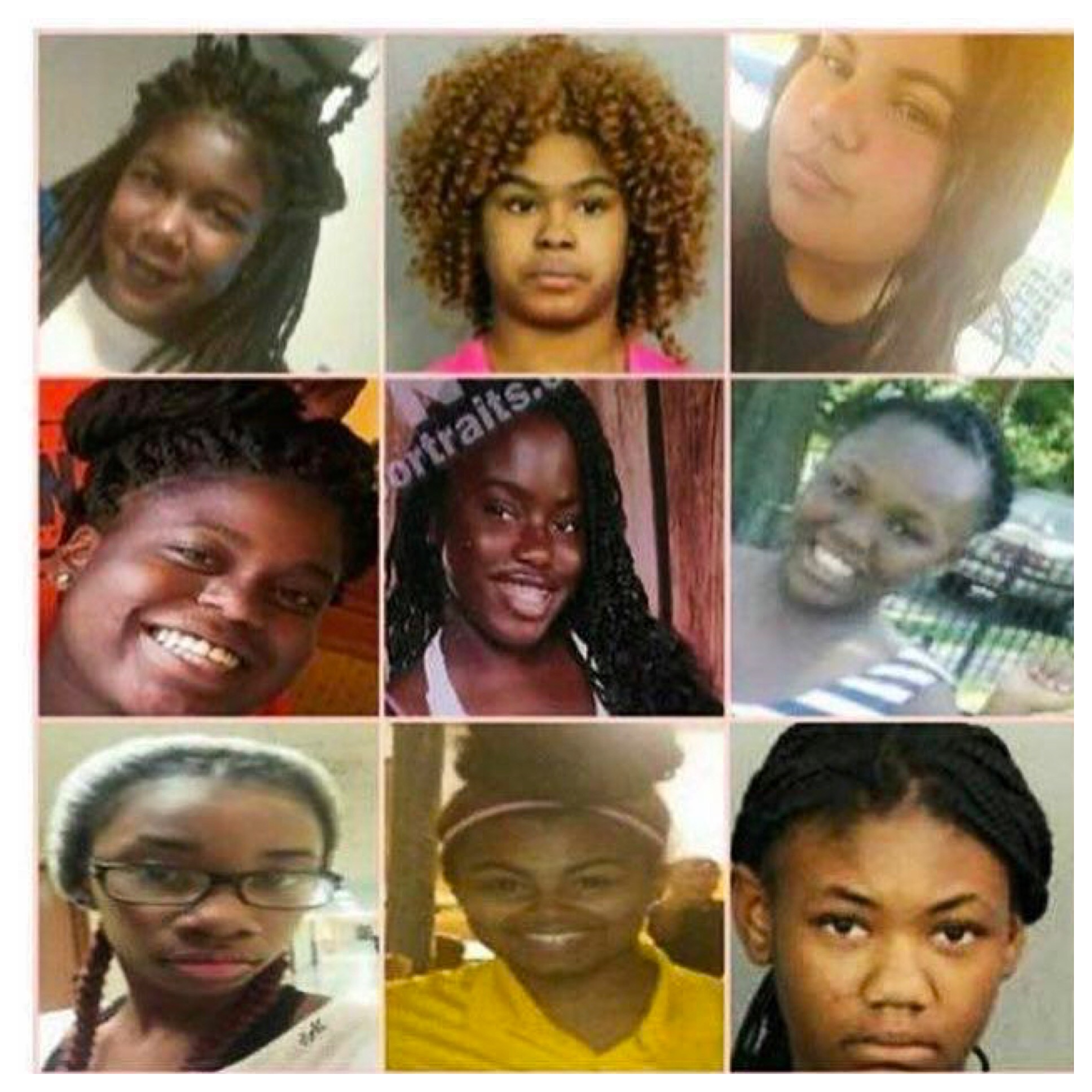 Y'all do me a favor. Think about all of the high-profiled missing cases of young women from the past few decades. Ok. Were either of the victims black? I can answer that. There may have been only a couple. This country has gotten so conditioned with sweeping the people of color under the rug where no one is concerned about us. When a stolen NFL jersey takes precedence over our lil brown girls, we ALL have a problem. That's why the lack of coverage of these missing DC children is making my blood boil. Why are we JUST NOW hearing about all of black and latina girls missing from the DC area in such a short time span. Ten children of color went missing in a period of a week with no major news coverage whatsoever. And now we're hearing that 4 new cases have risen in the last 24 hours. Someone has GOT to bring attention to this tragedy so we can make sure our girls get home. Some officials say they may be runaways, but many of the communities are saying that prostitution and human trafficking are at an all-time high. This makes it even MORE of a state of emergency.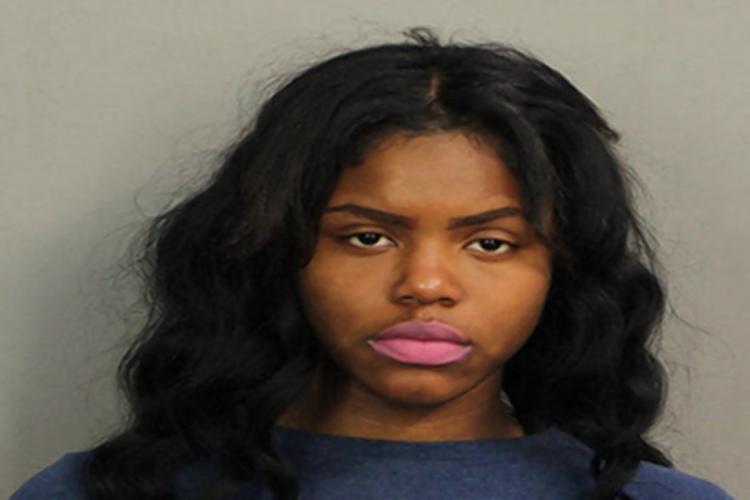 "Ten children of color went missing in our nation's capital in a period of two weeks and at first garnered very little media attention. That's deeply disturbing," Richmond's letter said.
Since Mar. 9, many users on Twitter have been alerting the rest of the nation to the growing problem. The D.C. Police Department and local media outlets also listed the names and profiles of the missing teens on Twitter in an attempt to help locate some of them, but for the most part, much of the media has fallen silent.
These recent reports touch on a larger dilemma with the missing youth, specifically young women in the Washington area. In January 2017, there were a reported 15 open cases involving missing girls in the district, FOX 5 previously reported.
Fortunately, two of the missing teens, Taylor Innis and Antwan Jordan, were found in good health, according to DCPD, but the whereabouts of many others are still unknown. Currently, Dayanna White, 15, Morgan Richardson, 15, Jacqueline Lassey, 15, Dashann Trikia Wallace, 15, Juliana Otero, 15  Yahashaiyah Enoch, 13, Aniya McNeil, and Amber Deshae Carter are still missing.
We posted their photos and information here in case someone remembers seeing them.
I just want to CRY! Can y'all believe that some investigators are recommending that children just stay home so they won't get kidnapped?? This is robbing them of their childhood AND scaring the life out of them too. Check out this video clip that's going viral which features a young girl who's terrified of what her city is facing.
via Shaderoom
Our hearts surely go out to all of the children living in fear tonight, and to the families of the missing.
Remember to spread the word by tweeting, retweeting, posting to your Instagram and Facebook, or anything else to get these beautiful young ladies' faces out there in the public. If y'all have information on any of these girls, you're asked to contact the Washington D.C. Police Department at 202-727-9099. It's obvious we can't depend on mainstream media to help us, so we're gonna have to do it the old-fashioned way….word of mouth. Because right now, it's looking like we are all we got.
And now….you guys are officially in the know.