Here's some good news we want to share with you guys. In a world where there is so much hardship and tragedy, it's good to know that God is still in the blessing business. So you guys remember the incident earlier this month that left a lil girl clinging to life after being shot in the head by a stray bullet? If you haven't heard, let me tell ya!
On April 7th, three year old London Clark was sitting in a car (with her Mom in the back seat right beside her) at a Citgo gas station in Detroit, when two men started arguing inside of the gas station. The altercation spilled over outside between the two men, but this time one of them retrieved a gun.
As a result, one of those bullets struck little London in the head.
Unfortunately London was the only one to get shot that day. Thankfully after hours of surgery, lil London is still alive and is on the road to recovery. We posted some of London's Mom, , Instagram posts so that you guys could get to know this tiny warrior a lil better. She is so full of life and energy! Check her out.
So beautiful! We will definitely keep you guys in the know about Miss London and her journey to healing. We do have one update about the suspect. He HAS been arrested and is awaiting trial. 24 year old Exel Taylor fired those shots without giving any kind of regard to human life. He must pay!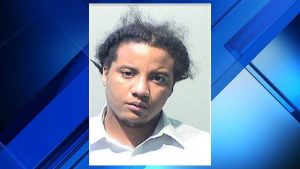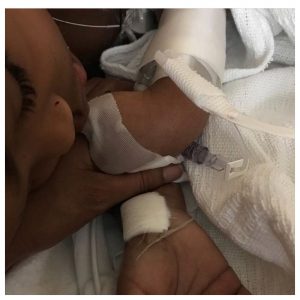 We're praying for you baby girl! Keep fighting London, and stay strong Mama.