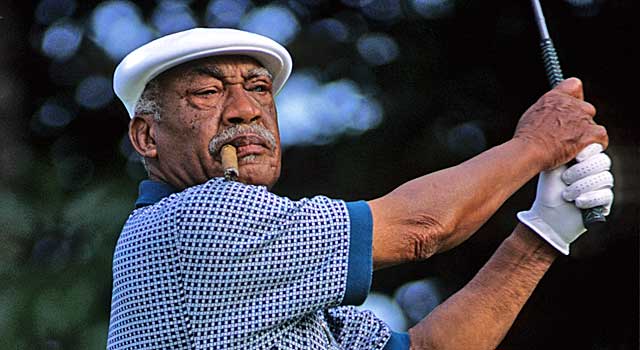 This person who we are honoring today on this 10th Black History day of February is professional golfer Charle Sifford. Charlie was the first African American to play in the Professional Golfers Association tour. He won the prestigious award in 1975. Before he started his journey to the green pastures, Charlie was a lil boy in Charlotte working as a caddy. Who knew a hobby would turn into a gold mine??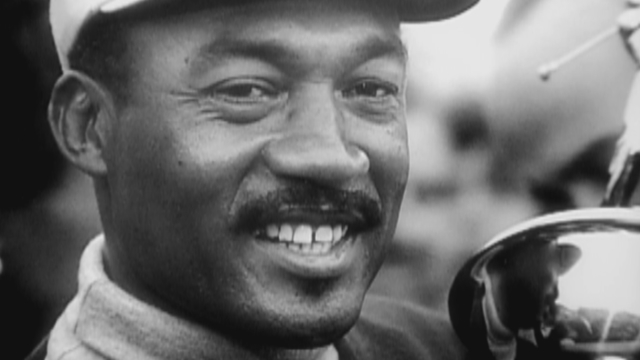 "American golfer Charles Sifford was born on June 2, 1922, in Charlotte, North Carolina. Considered the Jackie Robinson of golf, Charlie Sifford broke the game's stringent color barrier in 1961 when he became the first black athlete to compete on the PGA tour. His early exposure to golf came on the courses of North Carolina, where Sifford worked as a caddie. He earned 60 cents a day on the course—nearly of all of which went into the pocket of his mom to help keep the household going.
Sifford was a quick learner, however, and by the age of 13 he could shoot par. He realized then that he wanted to make golf his full-time job. He also realized that he wanted what, to many, seemed impossible: the chance to play in golf.
In all, Sifford would compete in some 422 PGA tournaments, coming in second twice, registering five third-place finishes, and winning nearly $350,000 in prize money. On the senior circuit he was equally successful, winning the 1975 Seniors' Championship and collecting $930,000 in winnings.
More importantly, he helped pave the way for future African-American golfers including Lee Elder, the first black to play the Masters in 1975; Calvin Peete, who notched 12 PGA victories, including The Players Championship; and, of course, Tiger Woods. "He took the punishment, the ridicule and he still persevered," Earl Woods, Tiger's dad, once said. "For that, he should always be remembered. Because nobody else did it but him. He was the first one."
The most glaring admission from Sifford's resume is The Masters, which did not begin inviting PGA winners to Augusta National Golf Course in Georgia until the 1970s. But the significance of Sifford's achievements has not been lost on the still predominantly white golf world. In 2004, he was inducted into the World Golf Hall of Fame, just the 104th athlete and first African American to receive the honor. Then, in early 2009, came the creation of the Charlie Sifford Exemption, which allows for the invitation of a player to the Northern Trust Open (formerly the Los Angeles Open) who represents the advancement of golf's diversity.
Sifford's autobiography, Just Let Me Play, was published in 1992. In 2014, President Obama presented the trailblazing athlete with the Presidential Medal of Freedom, the nation's highest civilian award.
Sifford died on February 3, 2015, at the age of 92. In a statement, PGA President Derek Sprague said, "His love of golf, despite many barriers in his path, strengthened him as he became a beacon for diversity in our game. By his courage, Dr. Sifford inspired others to follow their dreams. … Golf was fortunate to have had this exceptional American in our midst."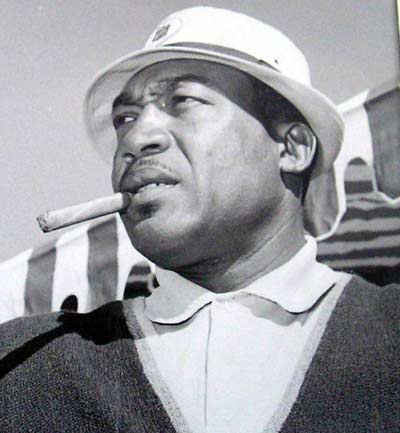 Mr. Charlie Sifford broke the chains allowing our people to play side by side with caucasions on the pretty green golf course. Thank God for that lil boy from Mecklenburg County. If it wasn't for Charlie, there would be no Tiger Woods or any other African American youth striving to get to the pros.
Thank you Charlie for being such a great example for not only North Carolina's African American kids, but African American children all around the world.