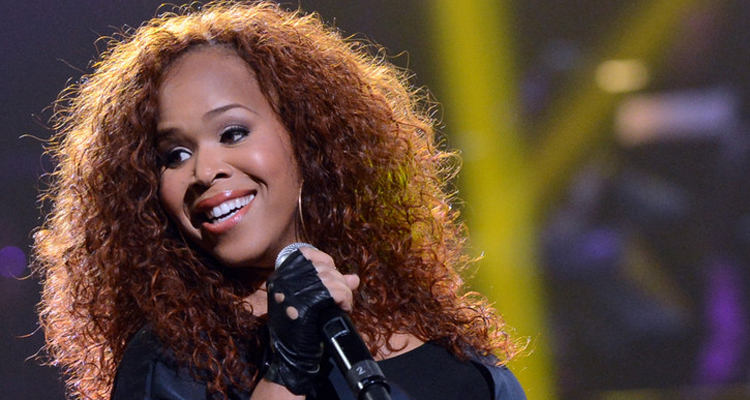 FINALLY! We have been waiting for this day to arrive! It looks like Tina Campbell may be working on a solo album of her own. Although the Mary Mary member haven't officially announced it as of yet, it looks like her sister Erica Campbell is about to explode with information of the secret project. Here's what she posted on Instagram: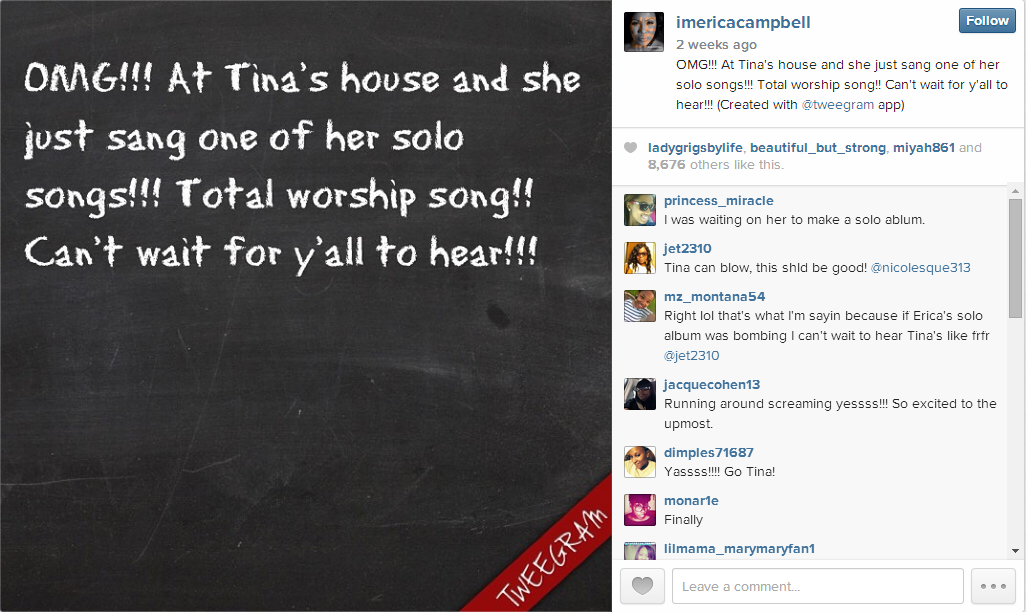 It seems like Tina's sibling just can't hold water. She shared some news months ago in an interview with Christian Post. Erica Campbell previously announced, "Tina's book is coming. It is untitled but it chronicles the prayers she wrote and how she found herself, found the new her in the Bible."
Well, I'm so excited and happy that Tina is focusing more on herself and staying busy with these upcoming projects. I'm sure she will not disappoint.