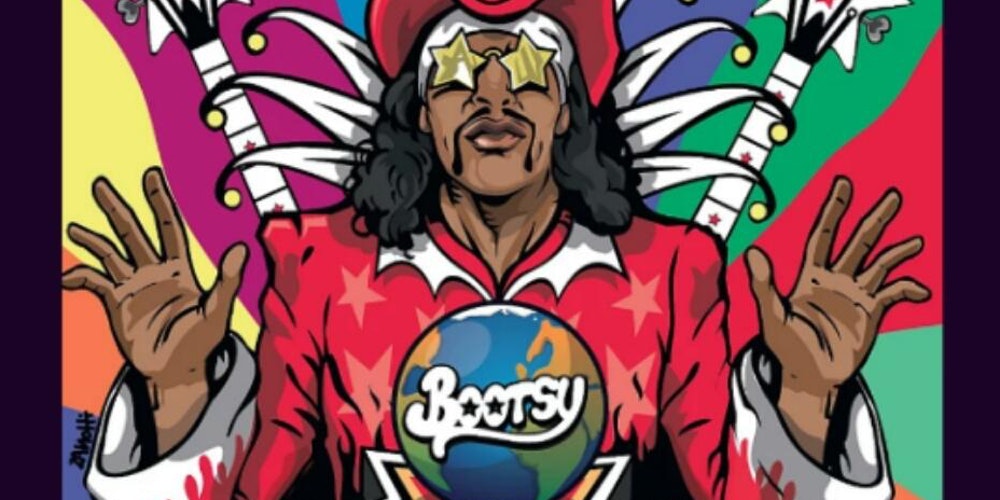 Jan. 28 – 8 PM –Spend a night with Bootsy at the OHM Nightclub in Hollywood as Bootzilla share the new single. The event is hosted by Bishop Don Magic Juan and presented by Honeycomb Entertainment, LLC. All FUNKATEERS are welcome!
Although, this is not a live Bootsy Collins performance, you will have the opportunity to meet the star in person while getting your funk on. The ladies are asked to wear your best heels and the guys are asked to show up in your sharpest attire. Be sure to show up in your absolute best, the event will also be a video shoot.
For more information and to purchase tickets visit  Eventbrite.