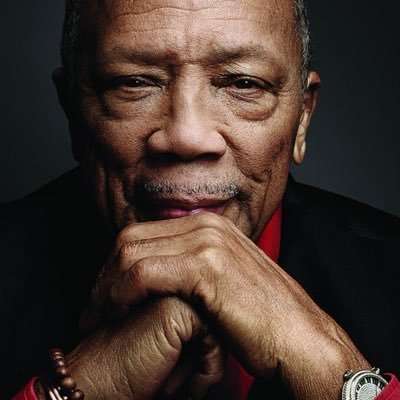 So I woke up with Twitter, Instagram, and Facebook all ablaze about Quincy Jones. At first, I thought the mega producer had gone on to be with the Lord. But no…people were simply talking about Jones' interview he conducted with Vulture. Mr. Quincy was snatching ALL of our lives because the brotha was giving us some piping hot tea that you have to sip to enjoy. Chile! He was talking about everyone from Michael Jackson and The Beetles, to Marlon Brando, Marvin Gaye, and Richard Pryor.
Quincy Jones aired out everyone's laundry. I mean no one was off limits….not even the dead.
I know you guys are wondering what in the world did Jones say to have people mouths literally drop to the ground? Well I posted some of the Vulture interview (via Variety) for you guys to get your take on it. I still don't know how to feel or what to believe after reading this. Quincy was coming for EVERYBODY necks.
FYI: Quincy has a pretty major potty mouth, so viewer discretion is advised.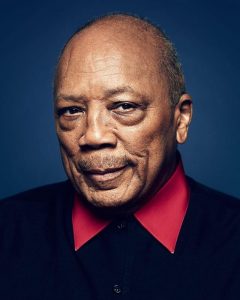 At the age of 84, it's fairly obvious that Quincy Jones — legendary jazz musician, industry titan, and producer of many albums, including Michael Jackson's "Thriller" and "Off the Wall" — does not give a f—.
On the heels of an eyebrow-raising GQ interview — in which he criticized Taylor Swift's music, claimed to have 22 girlfriends across the globe, and wants Donald Glover to play him in a biopic — Jones gave an even more extraordinary interview to Vulture's David Marchese that published on Wednesday morning. Here are five of the most arresting things he said, although it was a tough choice.
He knows who killed John F. Kennedy.
"[Chicago mobster Sam] Giancana. The connection was there between Sinatra and the Mafia and Kennedy. Joe Kennedy — he was a bad man — he came to Frank to have him talk to Giancana about getting votes."
The Beatles were terrible musicians.
"They were the worst musicians in the world. They were no-playing motherf—ers. Paul was the worst bass player I ever heard. And Ringo? Don't even talk about it. I remember once we were in the studio with George Martin, and Ringo had taken three hours for a four-bar thing he was trying to fix on a song. He couldn't get it. We said, 'Mate, why don't you get some lager and lime, some shepherd's pie, and take an hour-and-a-half and relax a little bit.' So he did, and we called Ronnie Verrell, a jazz drummer. Ronnie came in for 15 minutes and tore it up. Ringo comes back and says, 'George, can you play it back for me one more time?' So George did, and Ringo says, 'That didn't sound so bad.' And I said, 'Yeah, motherf—er because it ain't you.' Great guy, though.
He "used to date Ivanka [Trump]" — when he was 72 and she was 24.
"Yes, sir. Twelve years ago. Tommy Hilfiger, who was working with my daughter Kidada, said, 'Ivanka wants to have dinner with you.' I said, 'No problem. She's a fine motherf—er.' She had the most beautiful legs I ever saw in my life. Wrong father, though.
Marlon Brando had sex with James Baldwin, Richard Pryor, and Marvin Gaye.
"[Brando] used to go cha-cha dancing with us. He could dance his ass off. He was the most charming motherf—er you ever met. He'd f— anything. Anything! He'd f— a mailbox. James Baldwin. Richard Pryor. Marvin Gaye.
[Marchese asks: "He slept with them? How do you know that?"]
"Come on, man. He did not give a f—! You like Brazilian music?"
"All I've ever done is tell the truth," says Jones, seated on a couch in his palatial Bel Air home, and about to dish some outrageous gossip. "I've got nothing to be scared of, man."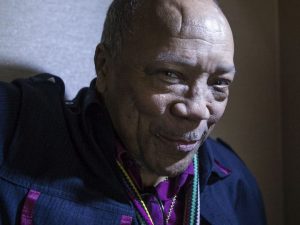 There is so much more that Papa Jones shared with the public. If you guys wanna read the full interview in its entirety, then head on over to Vulture.
We want to know what you guys think.