This story coming out of NC is disgusting and is a total violation of a Mother and her child. Yesterday a parent at a Carborro, N.C. daycare center was at a loss for words after she witnessed a daycare worker picking up HER son and placing him on her chest where she proceeded to breastfeed him. The baby was known to be lactose intolerant, so we're guessing that the poor lil daycare employee was trying to help. However, the Mother of the child claims that she was approached a few times by the lady to let her breastfeed her son, and it was always a resounding NO. Well she did it anyway, and now she's gonna have to pay.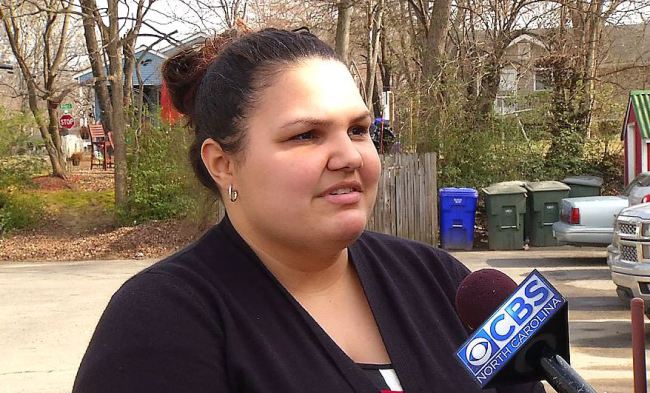 "CARRBORO, N.C. — A North Carolina is outraged after she says a daycare worker breastfed her child without permission.
The 3-month-old baby was lactose intolerant and had to be rushed to the hospital, and it was all caught on surveillance video.
"It's abuse to me, it's abuse and it's assault," said Kaycee Oxendine, the baby's mother.
Oxendine works at the daycare. She went in on Friday and told her coworkers her son was constipated. A nursery worker asked if she could breastfeed him to see if it helped but Oxendine said no– twice.
By the looks of the surveillance video Oxendine later obtained, the worker did it anyway.
"It takes a lot for me as a mother knowing you put my son to your breast," Oxendine said. "It's just a huge violation."
Oxendine says her son was born premature and is severely lactose intolerant and had to be rushed to the hospital.
The daycare worker has been fired, but so far no charges have been filed. Oxendine says that's unacceptable. She views this as an assault on her baby, who couldn't defend himself.
"He didn't know any better. He thought hey that's the right thing to do," she said.
Experts say when choosing a daycare for your child you should be sure to seek references and get to know the staff members. Several Charlotte centers give parents access to live cameras so you can keep an eye on them even when you're away."
Who does this?? Not only is this an immoral act to do, but the woman's milk could have contained substances in it to make the baby even sicker. What do you guys think? What punishment do y'all think would fit this particular crime?