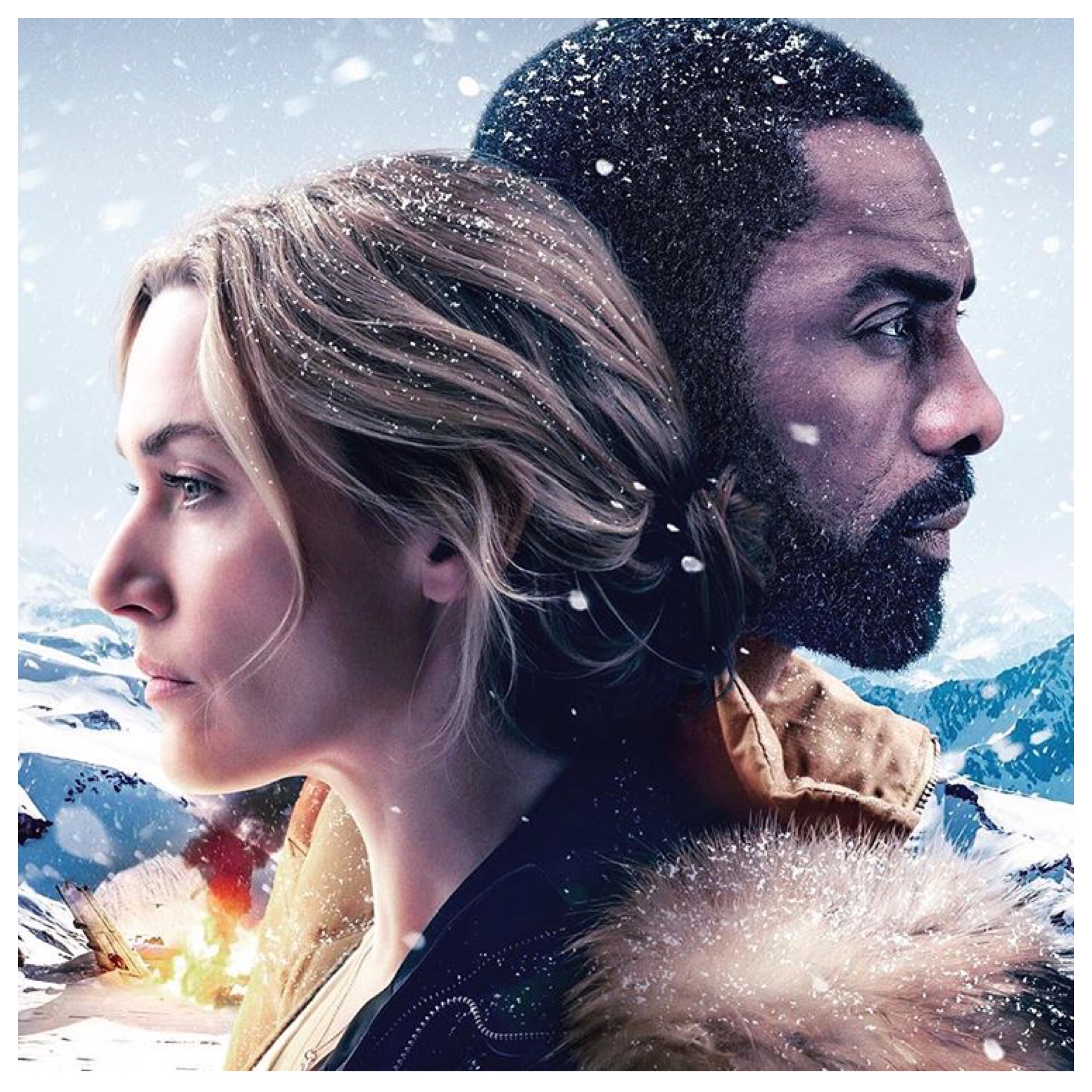 If you guys have been catching the promos and interviews of the movie "Mountain Between Us", then you know our sexy chocolate thunder Idris Elba has been all over the internet and tv screens promoting the new movie. The movie, which was released in theaters yesterday, is about a doctor and a photojournalist boarding a charter plane that  crashes midflight. The two characters spend the next hour and a half trying to survive the cold and the wilderness.
Idris' love interest in the film, Kate Winslet, talks a lil bit about the love scenes with her fellow co star, and she says some pretty interesting things about the sensual actor. Kate claims that he asked her to make sure to do "this" during the making out scene. Any guesses on what "this" might be? Scroll down for the answer.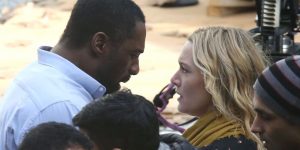 "Kate Winslet is dishing on what it's like filming a love scene with Idris Elba.
Winslet and Elba, who star in the upcomingThe Mountain Between Us, recently appeared on The Graham Norton Show, where the 42-year-old actress surprisingly revealed that Elba was nervous while filming their steamy scene.
"I had to get quite bossy," Winslet recalled. "I've done quite a lot of these scenes before and poor [director] Hany [Abu-Assad] was really quite nervous and had an extensive shot list and I thought, 'We are never going to get this done.' Idris was a bit nervous too and everything was moving a bit slowly so I just said, 'OK, boys, this is what we are going to do…' and we just got on with it."
Winslet also called out Elba's foot fetish.
"We got naked, but Idris asked me to keep my socks on," she revealed. "I thought he didn't like feet, but it is the opposite. Idris loves feet!""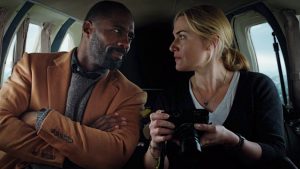 Wow. Who would have thought that our beloved brown sugar has a foot fetish? Ladies….you know what this means, right? Keep those pedicures coming!
Now. Let's check out Zaddy with his fine, foot fetish self in the trailer "The Mountain Between Us." It's in theaters everywhere.